Tips for ESL Students
Published on
February 27, 2014
by
ThinkTank Learning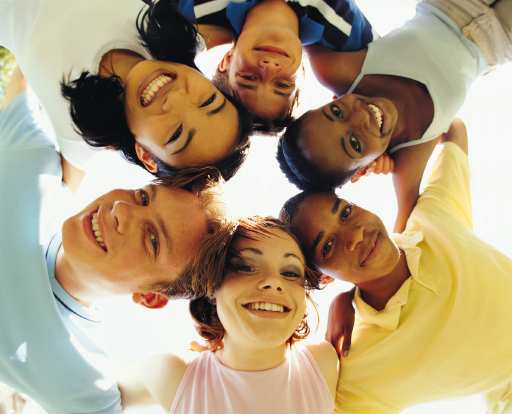 As a ThinkTank Learning consultant, I have been working with many ESL students. I understand how challenging it is to fit in and succeed in a new environment. Therefore, I would like to share some tips with you.
1, Keep a Reading Journal: Improve reading and writing skills
Reading is a very important skill and habit. I always recommend my students to start a reading journal to track their reading habit: at least 30 minutes a day, write down 5 new vocabularies, and a short summary and reflection.
Here are some newspaper and magazines I recommend:
New York Times: This is a American daily newspaper, founded in 1851. Its website is one of America's most popular news sites, and the most popular among all the nation's newspapers. I always recommend students to read newspaper because I want them to care about the current, to learn about the culture of liberty, and to improve their critical reading skills. Also, the writing style and vocabulary is very similar to SAT critical reading section, so more practice!
Time + Economist:
These two magazines are UC Berkeley, Haas, School of Business "unofficial" required reading. So if you want to go to a business schools in UC Berkeley, NYU, or U Penn. Start reading now!
2, TV shows: Improve listening and speaking skills:
Beside reading and writing, listening and speaking are also important skills when you are learning a new language. Therefore, I would recommend my students to watch TV shows to improve their skills.
Here are some TV shows I recommend:
The Big Bang Theory:
This is my favorite TV show because it is funny and educational. Professor David Saltzberg, who has a Ph.D. in physics, serves as the science consultant of this show.
The show is centered on four scientists from Caltech University, one of the best technology universities of the world: two physicists, Leonard and Sheldon, mechanical engineer Howard Wolowitz and astrophysicist Raj Koothrappali. The geekiness and intellect of the four guys is contrasted for comic effect with other character's social skills and common sense, and the characters frequently banter about scientific theories or news and make science-related jokes.
Crime Scene Investigation (CSI):
I would recommend this show to students who are interested in science. The series follows Las Vegas criminalists (identified as "Crime Scene Investigators") working for the Las Vegas Police Department as they use physical evidence to solve murders. This show may provide an inaccurate image of how police solve crimes, but it does inspire many people to study science.
Criminal Minds:
This is a very interesting TV show for students who are interested in Psychology and Criminology. The series follows a team of profilers from the FBI's Behavioral Analysis Unit (BAU) based in Virginia. The show differs from many procedural dramas by focusing on profiling the criminal's mind.
Last but not least: Be proud of who you are! No matter where you come from, no matter what your native language is, you are you! You are unique!
By Qiao Liu , ThinkTank Learning Senior Academic Counselor and Admissions Consultant